The Section of Urology's at SIMSRC is highly skilled and experienced surgical faculty members and outstanding research faculty members.

We are now the institution in Karnataka in minimally invasive management of urological cancer and benign urologic disease. We offer expertise in urological cancer, laparoscopic urological surgery, prostate disease, female urology, reconstructive surgery and pediatric urology. Our team offers a unique concept in which each of us focuses on a narrow aspect of our field. This allows superior specialization in different urological diseases providing unparalleled personal experience and expertise for our patients.

The mission of the Section of Urology is to provide the best available, cutting-edge approach while offering compassionate care to our patients with urological disease to generate new medical knowledge and discoveries in the laboratory and through clinical research to educate the next generation of leaders in the art and science of urology.

We seek to achieve these goals through a graceful, collegial team approach, fulfilling our legacy at the forefront of medicine.
---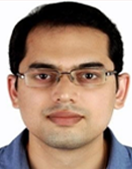 Dr. Abhijith Shetty
MBBS, MS, DNB(Urology)
Areas of Interest
Laparoscopic Urology

1

Simple Nephrectomy

2

Radical Nephrectomy

3

Partial Nephrectomy

4

Donor Nephrectomy
Stone

1

PCNL

2

URS

3

RIRS
Prostate

1

TURP

2

Radical Prostatectomy
Bladder

1

Bladder Stones

2

Bladder Tumor