Welcome to The Srinivas Institute Of Medical science Mangalore Karnataka Section of Pediatric Surgery. We are proud to be a part of one of the premier hospital at Mangalore, share with you our rich surgical history matched only by our ongoing commitment to excellence in patient care, research and teaching.

The Pediatric Surgical Subspecialty group at The hospital performs more than 100 operations each year for a variety of childhood diseases. The clinical faculty offers world-renowned expertise in all aspects of pediatric surgical care with complete, well-balanced programs in general surgery, otolaryngology, neurosurgery, orthopaedics and urology.

The hallmark of the Pediatric General Surgery program is part of UG training program in Pediatric General Surgery with a clinical emphasis on minimally invasive surgery (MIS), which results in less pain, tissue damage and scarring in children, as well as faster recovery and shorter hospital stays. The section produces numerous articles for peer reviewed journals on minimally invasive surgery in children, as well as presents cutting-edge techniques at national meetings. In addition to our unique minimally invasive program, the general surgery group performs traditional pediatric surgical procedures ranging in complexity from high index neonatal surgery to routine hernia surgery.

The Otolaryngology group provides a vast range of complex services from endoscopic sinus surgery and cochlear implantation to traditional myringotomy tubes for otitis media. The Neurosurgery group supports all aspects of pediatric surgery including neuro-oncology, neurovascular surgery, functional neurosurgery, epilepsy and minimally invasive surgery, allowing unprecedented access to innovative treatments. The Orthopaedics group performs a wide range of procedures ranging in complexity from complicated scoliosis surgery to routine fracture care. Along with our clinical and research activities, we emphasize a rich and vibrant academic environment for the education of medical students, residents and fellows. We seek to create an environment that will foster the development and growth of our future medical leaders.

Thank you for taking the time to learn about our programs. It is through collaboration with you that we will continue to fulfill our important missions of research, education and high quality care to our pediatric patients.
---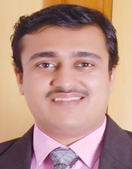 Dr. Akshay Kalavant B
MBBS, MS, MCH (PGI)

A Surgical Super Speciality that caters to the group of patients based on their age group (i.e. new born period to 18 years). Since our young ones have delicate tissues and vulnerable physiology, paediatric surgeons have a key role to play in providing a effective surgical care to these patients.
Surgical Care Offered
1

Congenital Anomalies in Neonates : Tracheo-esophageal fistula, Imperforateanus, Intestinal Atresia, Diaphragmatic Hernia

2

Paediatric Urology: Pelviureteric junction obstruction, Deflux therapy for reflux disease, Urinary bladder problems Hypospadias

3

Paediatric Gastroenterology and Key hole surgery

4

Congenital thoracic cysts

5

Congenital hydrocephalus and neural tube defect

6

Paediatric Oncosurgery

7

Bronchoscopy and Endoscopy

8

Cleft lip and palate repair

9

Antenatal consultation for fetal anomalies.