NUREOSURGERY AT SRINIVAS INSTITUTE OF MEDICAL SCIENCES, MANGALORE, KARNATAKA
With great pride in our neurosurgical care we welcome you to the Neurosurgery section of our hospital. Our Neurosurgery department is well equipped with advanced operating microscope and state of the art surgical tools to ensure best possible outcomes. The Department deals with treatment of Paediatric and Adult surgeries involving the entire spectrum of neurosurgical pathologies, like Neurovascular, Neuro-Oncology, Functional Neurosurgery, Neuro spine surgery, Paediatric neurosurgery and Neurotrauma surgery.
Beyond providing best medical care we are also involved in Clinical Research and training program for medical students.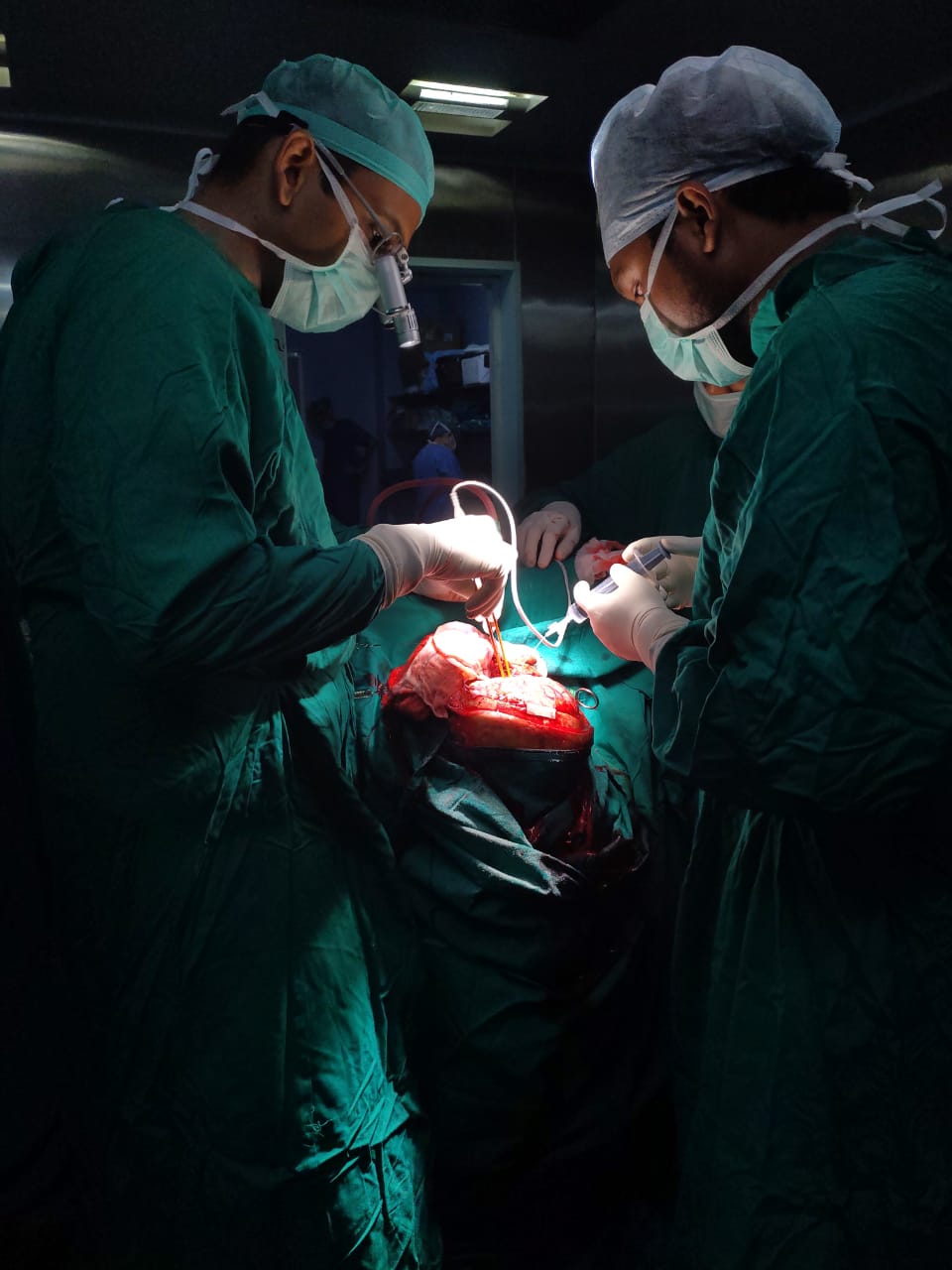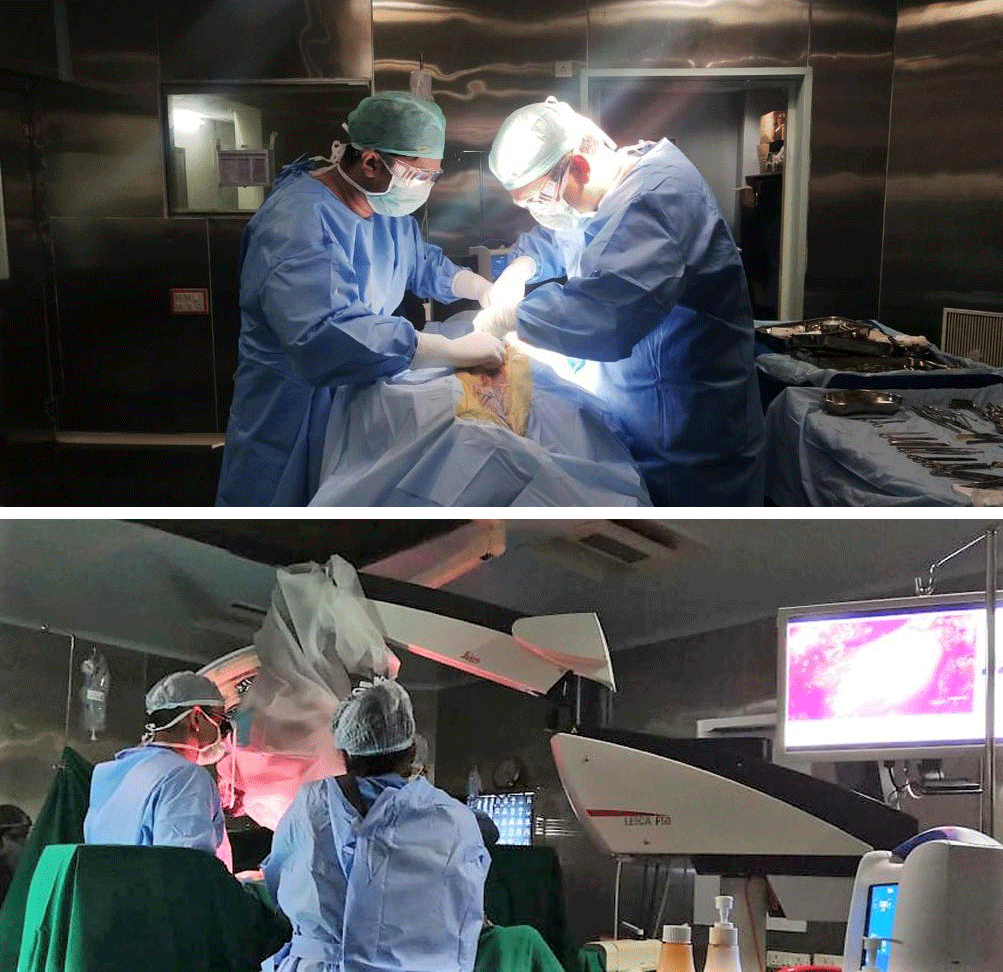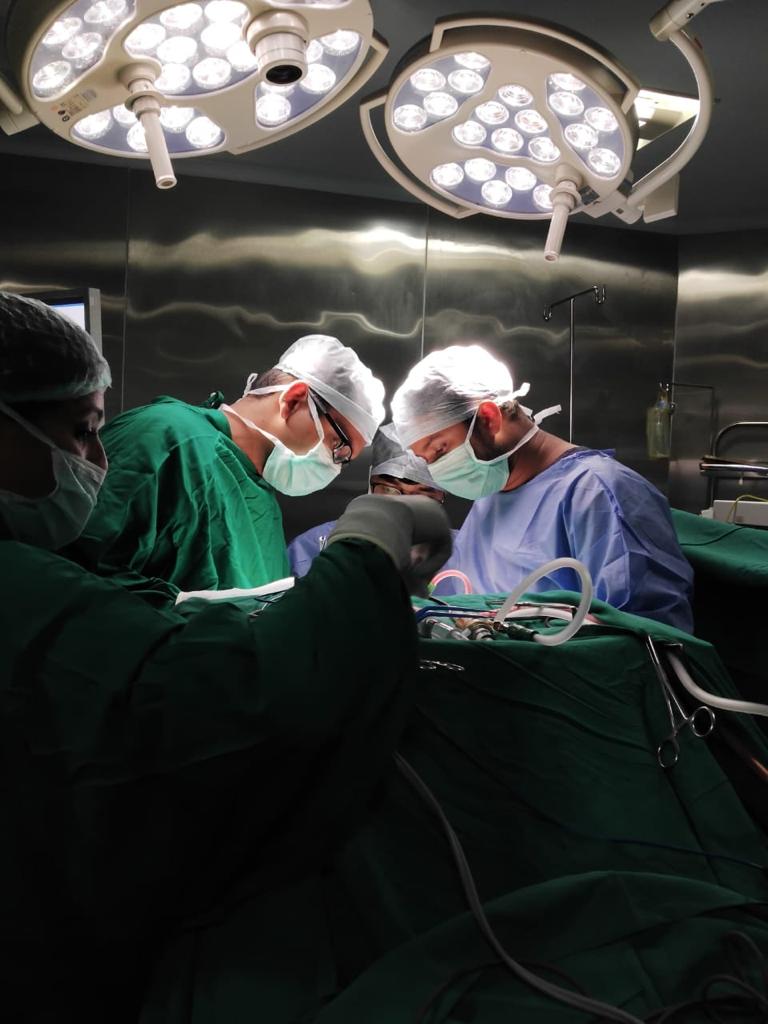 Dr.Deepak Suraparaju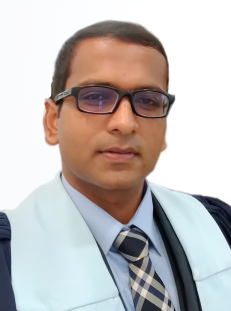 Consultant Neurosurgeon
MBBS
DNB Neurosurgery (Direct 6 years)
FRCS Neurosurgery, Edinburgh
FEBNS (Fellow of European Board of Neurosurgical Societies)
Trained at high volume Neurosurgical centre in all modalities of surgeries on brain, spine and peripheral nerve. Aims to minimize pain and disability to optimize functional recovery and reduce morbidity and mortality among neuro surgical patients. Strives hard to provide best possible patient care .
Scope of Services
*BRAIN

Surgeries on

1

Glioma

2

Supratentorial Meningioma

3

Skull Base lesion

4

Posterior Fossa lesion

5

Pituitary Tumor (Endoscopic)

6

Intraventricular Tumor

7

Aneurysm

8

Cerebello Pontine Angle Tumor

9

Intra Cranial Infection – Abscess, Tuber- Culoma.
*SPINE

1

Disc prolapse – Cervical, Dorsal, Lumbar

2

Degenerative spine disease

3

OPLL

4

Spine tumor

5

Spinal deformity, Myelo Meningocele Lipoma of cord

6

Cranio Vertebral Junction anomalies
*TRAUMA

1

Extra dural hematoma

2

Sub dural hematoma

3

Cerebral Contusion

4

CSF leak

5

Depressed Skull Fracture

6

Spinal Cord Injury

7

Vertebral fracture
*PERIPHERAL NERVE

1

Carpal Tunnel Syndrome

2

Brachial plexus Injury

3

Peripheral nerve Tumor