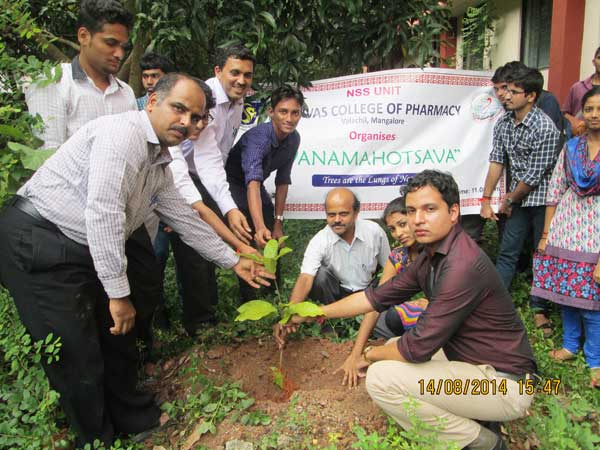 The NSS unit of Srinivas College of Pharmacy organized Vanamahotsava at Valachil Campus on 14.08.2014. More than 100 saplings were planted by the staff and students of Srinivas College of Pharmacy. Shripathy.D, NSS Programme officer, Department of Pharmaceutics, Srinivas college of Pharmacy, welcomed the guests and explained the environmental protection initiatives taken up by the […]
August 25, 2016 Posted By srinivasgroup
---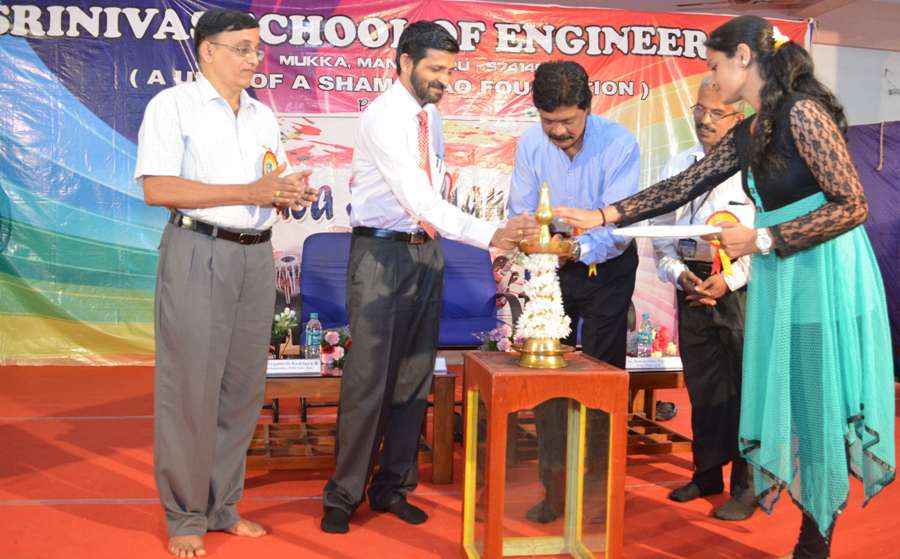 Kalaspandana, cultural event was organized at Srinivas School of Engineering, Mukka on 19th March 2016. Accomplished electric guitar player Dr. K S Babu Narayan (Professor in the Dept. of Civil Engg, NITK Surathkal and a disciple of Kadri Shri Gopalnath) was the Chief Guest of the inaugural function. Dr. Shreeprakash B – Principal of the […]
August 25, 2016 Posted By srinivasgroup
---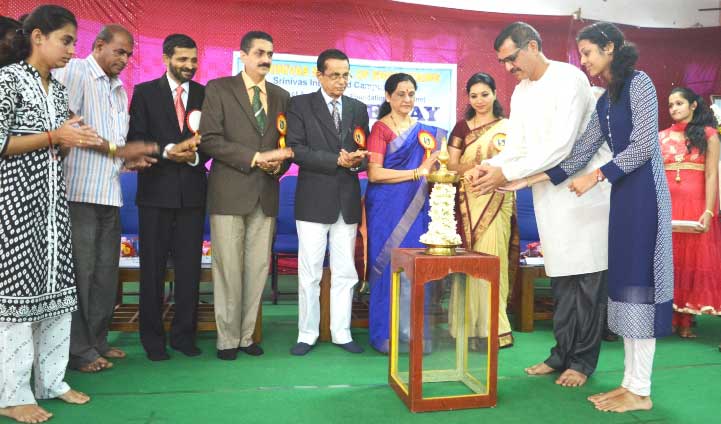 Welcome Day and Orientation Program 2016 for the first year Engineering students of Srinivas School of Engineering, Mukka was organised at College Auditorium on Friday, 5th August 2016. The formal function was inaugurated by lighting the lamp by the dignitaries on the dais along with newly joined students and parents. Chancellor of Srinivas University and […]
August 25, 2016 Posted By srinivasgroup
---
TVS Training Services would be conducting following recruitment at Srinivas Pandeshwar on 18June16 Saturday :- Designation : Sales Officer for ICICI Bank Time:- 9.30 AM Eligibility : All Graduates with any percentage with cleared papers like BE,BCOM,BBM,BCA,BA pass outs of the batch year 2016, 2015, 2014 and 2013. SELECTION PROCESS: 1.. Language Proficiency Test (This is a rejection parameter), [...]
August 23, 2016 Posted By Srinivasgroup
---
GRAND HYATT GOA 20th December 2014 Selected Students Akash K.G Alex S.N Basant kumar Singh Junius Jaison Rodrigues Manish Barvathaya VedavathK.T Ramakrishna Sadanand Marathe LEELA KOVALAM, TRIVANDRUM 15th December 2014 Short Listed Students Sanjeet Rai Kulbushan […]
August 08, 2016 Posted By sitmng
---
Campus Recruitment 2015: AVANTI Date: 19th May 2015 Campus Recruitment 2015: COLLABERA Date: 28th April 2015 Campus Recruitment 2015: Pratian Technologies Date: 20th & 21st April, 2015 Campus Recruitment 2015: NTT DATA Date: 23rd February 2015 Campus Recruitment 2015: Infosys Campus Recruitment 2015: Wipro Campus Recruitment 2015: Unisys Date: 11th November 2014 Campus Recruitment 2015: Span InfoTech Date: 5th November, 2014 Campus Recruitment 2015: RAZOR […]
August 08, 2016 Posted By Srinivasgroup
---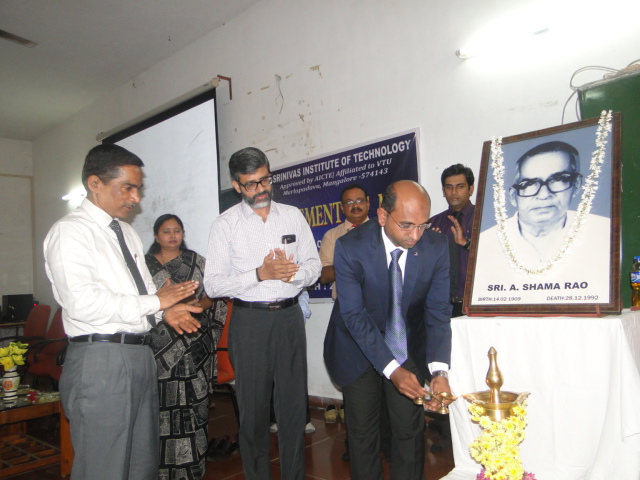 Department of MBA of Srinivas Institute of Technology Mangaluru had organised Faculty Development Program "Teaching Problems & Prospects" on 29th March 2016. It was inaugurated by Prof. Surfraz Hasim J Director, P.A College of Engineering, Mangaluru. Speaking on the occasion he emphasized the need of such training to the teachers and suggested several ways […]
August 5, 2016 Posted By srinivasgroup
---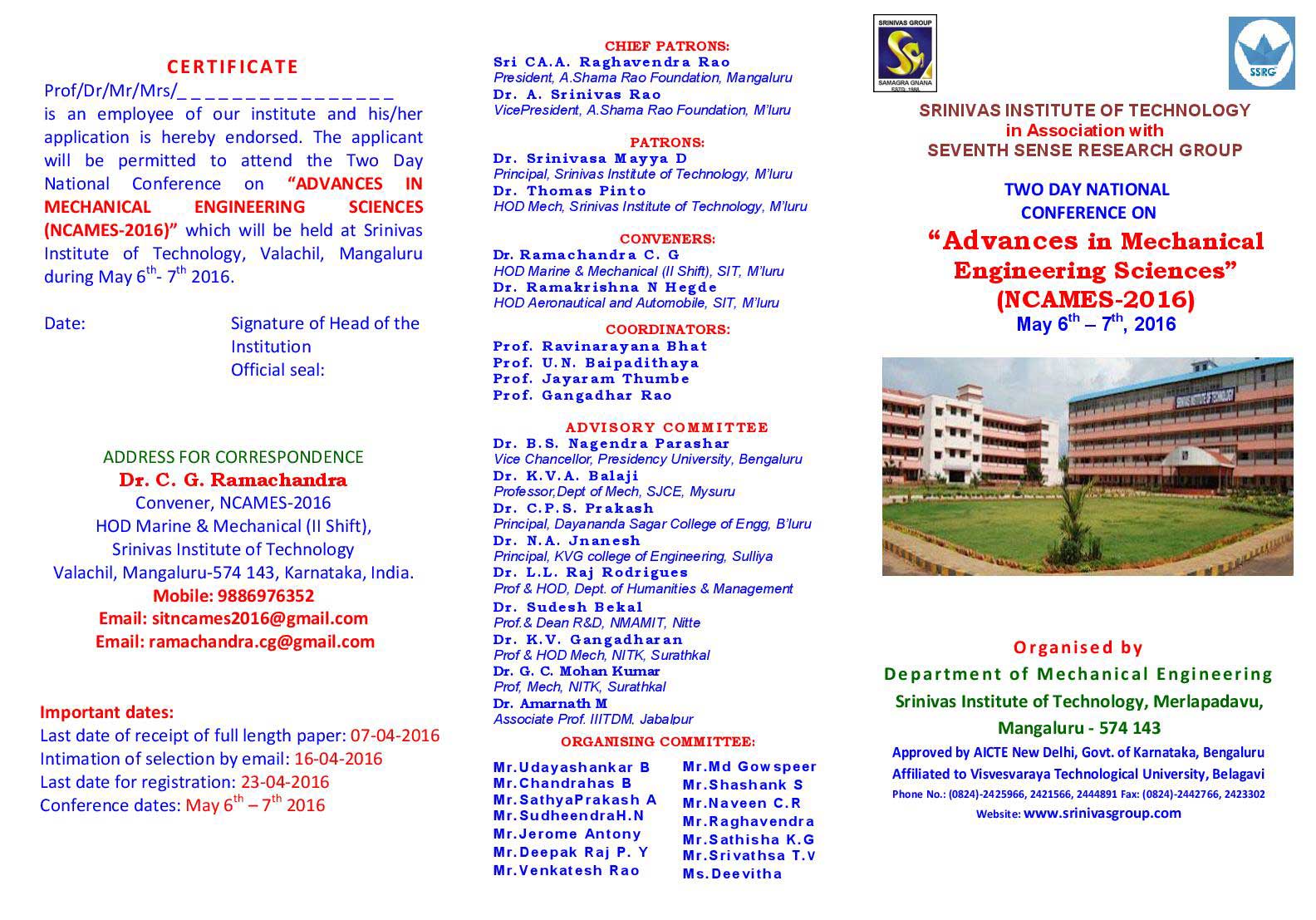 Srinivas Institute of Technology in Association with Seventh Sence research Group Two Day National Conference on Advances in Mechanical Engineering Sciences(NCAMES-2016) May 6th-7th 2016 organised by Department of Mechanical Engineering.
August 5, 2016 Posted By srinivasgroup
---
School of Architecture, Srinivas Institute of Technology, Mangaluru signed a Memorandum of Agreement (MoA) with Department of Civil and Geomatics Engineering, School of Engineering Kathmandu University on 30 March, 2016 at Kathmandu University, Kathmandu Nepal. Dr.Shaila Bantanur, Professor in School of Architecture, SIT, Mangalore and Dr. Prachand Pradhan, Assistant Professor (acting HOD) in Department of […]
August 5, 2016 Posted By srinivasgroup
---
The student team of Aeronautical Engineering department and members of SAC grabbed the I st prize in National Quadcopter Championship -2016 held at IIT Bombay on 03/04/2016. On behalf of entire college and management heartly congratulations to the winners.
August 5, 2016 Posted By srinivasgroup
---