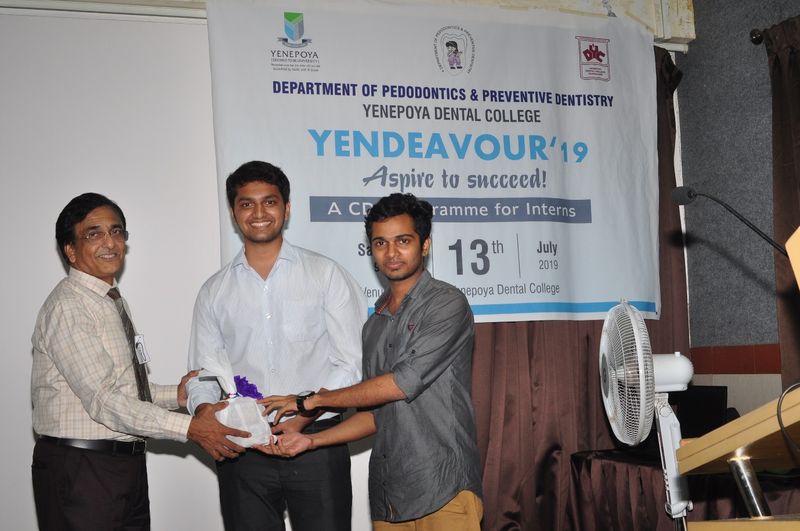 YENDEAVOUR '19- Aspire to succeed
A CDE programme was organized by the Department of Pedodontics, Yenepoya Dental College, "YENDEAVOUR '19- Aspire to succeed", on Saturday, 13th July 2019. There were lectures by speakers on various topics. A team of 23 interns Mehnas, Centy, Samra, Aparna, Aneeta, Pooja, Leya, Fathima, Rasmiya, Jessy, Divya, Ridha, Navami, Nisha, Hemalatha, Vinayak, Sabah, Nidhish, Amjana Pratap, Adarsh, Vandana and Rochelle participated in various competitions held and won accolades under the able guidance of Dr. Reshma Pai (Prof. and HOD), Dr. Nathasha, Dr. Lakshmi Pallavi, Dr. Harikrishnan S and Dr. Ashish Shetty.
First Prizes won:
1.Mannequin Challenge
2.Dumb charades
3.Group selfie
4.Lucky draw
Overall our college secured the first place.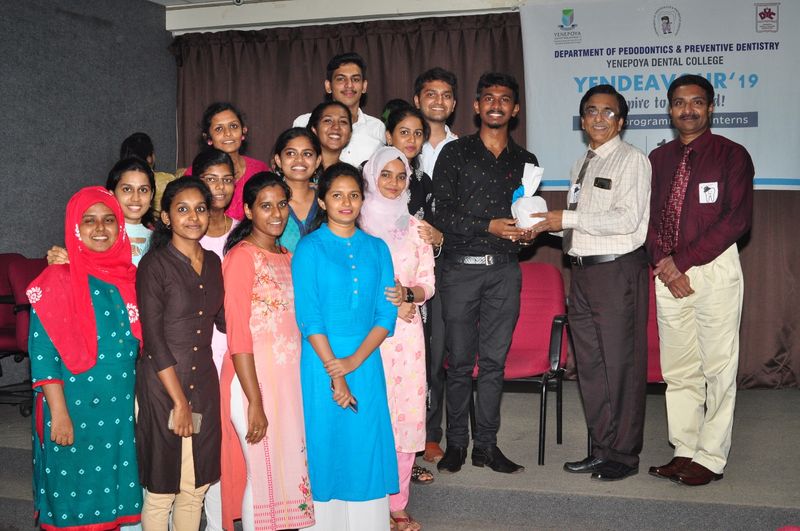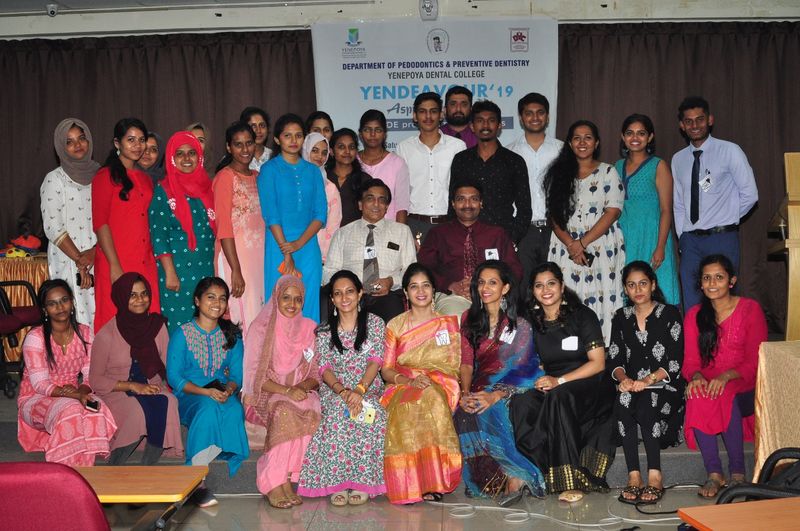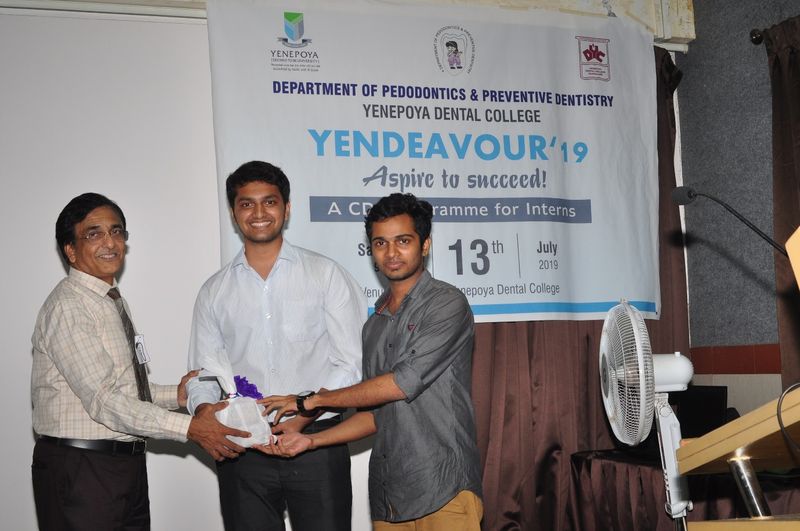 August 07, 2019 Posted By Srinivasgroup
---
Post your comments
Leave a Reply
Your email address will not be published.Required fields are marked *