REPORT ON DRUG ABUSE AWARENESS PHARMA RALLY
As part of National Pharmacy week celebration, Drug Abuse Awareness Pharma Rally was taken out from Valachil View point to college campus by Srinivas College of Pharmacy, Mangalore in association with Indian Pharmaceutical Association, Dakshina Kannada District, Local Branch, Mangalore. Dr. Srinivas Mayya, Principal, Srinivas Institute of Technology inaugurated the rally and addressed the students to bring awareness about drug abuse and plastic free environment on 18th November 2019.
D.Pharm, B.Pharm, M.Pharm & Pharm D students distributed the leaflets to the public and brought awareness regarding drug abuse & plastic free environment.
Dr. A.R.Shabaraya, Principal, Srinivas College of Pharmacy & President, IPA, Local Branch, Mangalore exhorted the students to shoulder their responsibility and aware the public regarding drug abuse. Mr. Shripathy D, coordinator of Pharma Rally welcomed the guests and highlighted the significance of observing the Pharma Rally. Dr. E.V.S. Subrahmanyam, Professor, Srinivas College of Pharmacy & Vice President IPA Dr. Satish S, Dr. Krishnananda Kamath & Mr. Viresh K. Chandur were present during the event.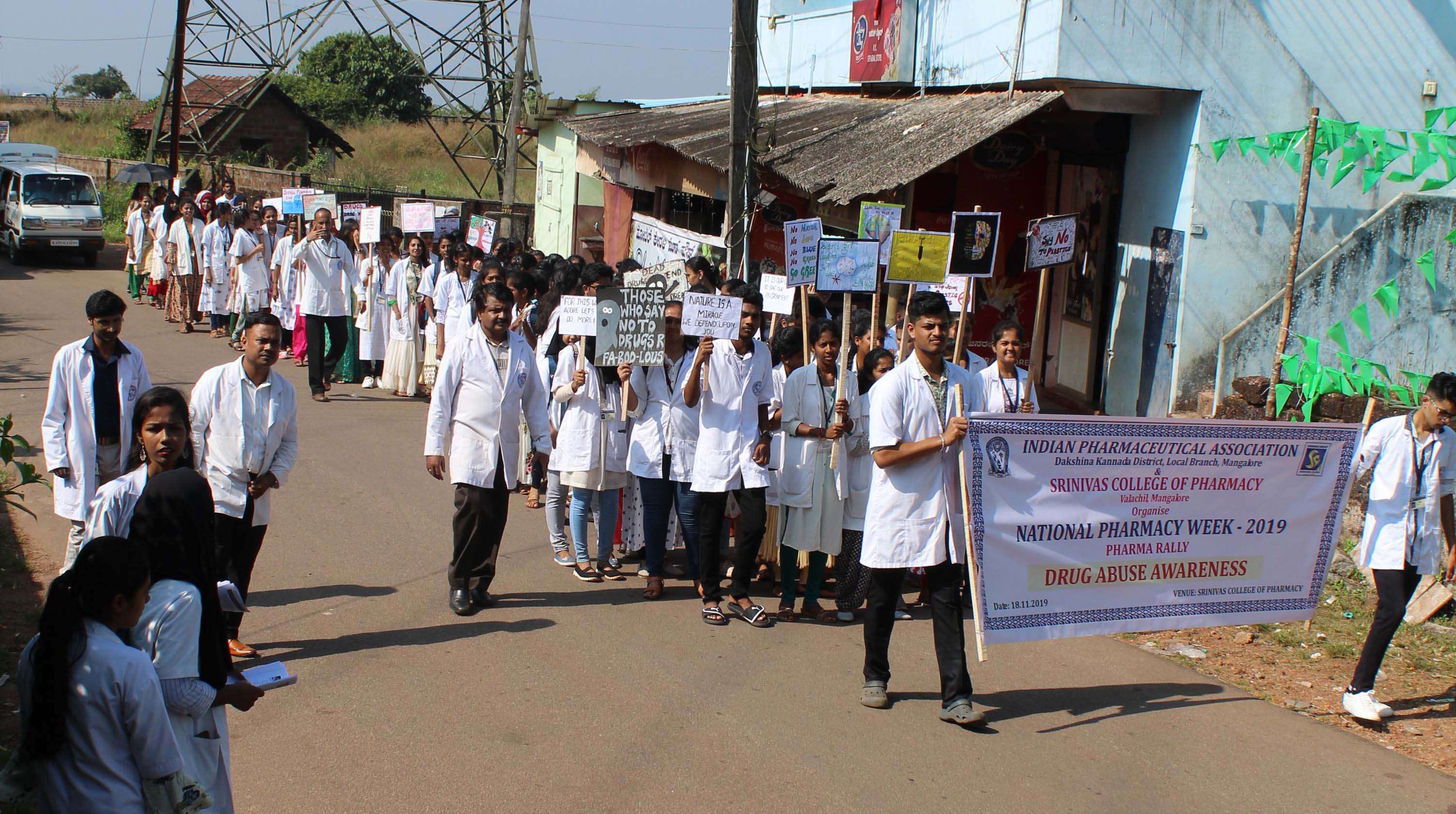 ---
November 18, 2019 Posted By Srinivasgroup
---
Post your comments
Leave a Reply
Your email address will not be published.Required fields are marked *