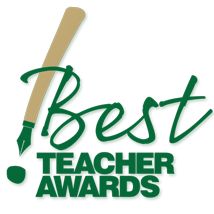 A. SHAMA RAO MEMORIAL OUTSTANDING TEACHER AWARD - 2019
A. SHAMA RAO MEMORIAL OUTSTANDING TEACHER AWARD - 2019
Sri Adka Shama Rao, founder of A. Shama Rao Foundation (ASF), Mangalore was a great visionary. He was an educationist, distinguished teacher, philosopher and guide. He was a source of inspiration to the teachers. His contemporaries and large number of students who studied under him fondly remember him as a strict disciplinarian with a compassionate heart.
His son, Sri CA. A. Raghavendra Rao, a Senior Chartered Accountant by profession established several professional colleges in Mangalore under the foundation in the name of Srinivas Group of Colleges and Vijayalakshmi Group of Colleges. These colleges have emerged as preferred destination to students from all over the country and abroad to pursue professional education. He is ably assisted by his son, Sri A. Srinivas Rao as the Vice President of the foundation.
A. Shama Rao Memorial Outstanding Teacher Award is the brain child of Sri CA. A. Raghavendra Rao, President of the foundation. In the memory of his late father Sri A. Shama Rao, award will be conferred on distinguished teacher who has done outstanding, service in promoting and popularizing education in high school /Pre university college level. Teachers who have motivated and guided the students to attain higher goals in academics, co curricular, extra curricular and professional activities leading to all round development will be awarded.
The award will be presented during Founder's Day celebration on 14th February every year.
The teachers who wish to apply for the outstanding teacher award can download the application form from the group website :
The duly filled application forms along with the certificates/testimonials/documents should be sent so as to reach us before 30th January 2019 to:
The Secretary
A. Shama Rao Foundation,
Hotel Srinivas Building, GHS Road
Mangalore-575 001
NORMS AND CONDITIONS
1.A Teacher working in any high school or Pre university college of Karnataka state approved by Government of Karnataka is eligible
2.He / She should have put in a minimum of 15 years service
3.There are two awards, one from high school section / Pre university college from Dakshina Kannada/Udupi district and the other from rest of Karnataka state
4.Application in the prescribed format should be submitted before the last date
5.Two copies of the application should be submitted
6.Decision of the panel of jury constituted by ASF shall be final and binding. No further representation is entertained
7.The application forms may be downloaded from our website:
DOCUMENTS TO BE SUBMITTED
1.2 Sets of application forms ( 1 original + 1 copy)
2.Complete biodata with relevant testimonials and certificates
3.Copies of academic certificates (10th, 12th, degree and other certificates)
4.Appointment and service certificates
5.Two passport size photographs
December 25, 2018 Posted By Nithesh Shetty
---
Post your comments
Leave a Reply
Your email address will not be published.Required fields are marked *