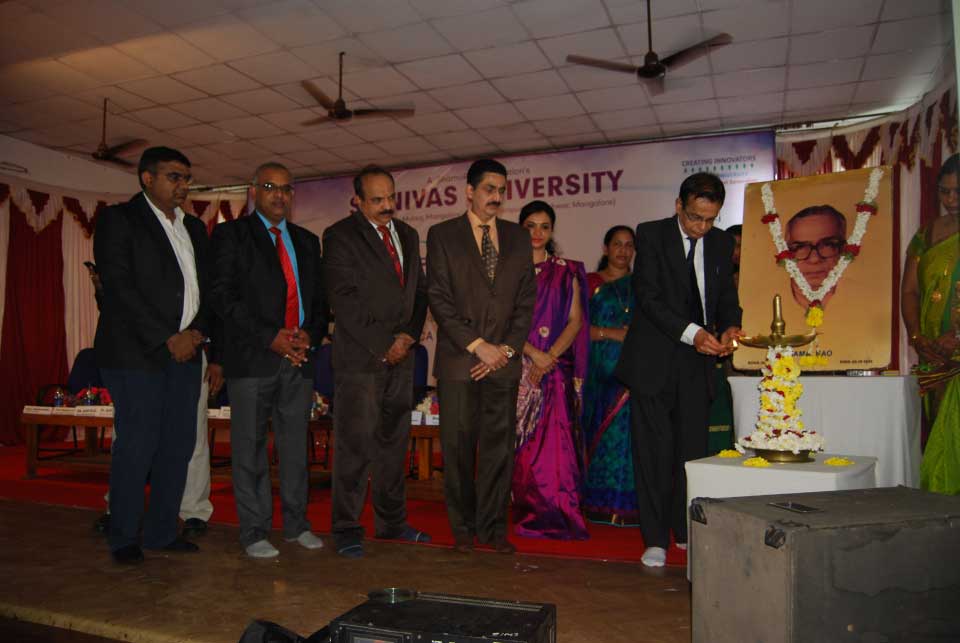 "ORIENTATION PROGRAMME" ORGANISED AT SRINIVAS UNIVERSITY
An 'Orientation programme' for the 1st batch of UG students under Srinivas University was organized at the City Campus at Pandeshwar, Mangalore. A crowd of 400 including 200 students and their parents filled the auditorium. Sri CA A. Raghavendra Rao, Founder Chancellor of Srinivas University and President of A. Shama Rao Foundation along with other dignitaries inaugurated the programme. On his inaugural address Sri Raghavendra Rao gave a talk on various aspects of education. He pointed out the real hardwork can lead people to the pinnacle of success. He also motivated the students to build leadership qualities and encash all the opportunities provided by the University to them.
Prof. Anet Florence, Dean and Principal of Srinivas College of Hotel Management welcomed the gathering. Dr. Anil Kumar, Registrar of Srinivas University proclaimed Srinivas University has started full swing with its flagship programmes. Dr. A. Srinivas Rao, Pro Vice Chancellor of Srinivas University and Vice President of A. Shama Rao Foundation expressed the advantages of learning in Srinivas Private University. The focus of this University is mainly on student development. The University also aims to meet the corporate requirements by designing a pragmatic curriculum.
Mrs. Mitra S. Rao, Secretary of A. Shama Rao Foundation, administered the Professional Oath of honour to the students. Dr. P.S. Aithal, Vice Chancellor of the University highlighted the unique courses at Srinivas University namely Aviation Management, Logistics and Supply Chain Management, Integrated programmes, Corporate Auditing, IT related courses and many more. Dr. Ajay K.G., Registrar (Development) claimed University programmes meet the requirements of the industry.
Prof. P. Sridhara Acharya, Coordiantor of BCA UG Programme, Mrs. Pavithra Kumari, Coordinator of BBA UG programme, Ms. Deekshitha Coordinator of B.Com. UG programme and Mr. Sourabh Samridd, Asst. Professor, Srinivas College of Hotel Managment were on the dias and described the importance of different programmes offered by the University. Prof. Shailashri V.T., Dean, Department of Management and Commerce proposed vote of thanks.
Parents and students who attended the programme shared their opinion about Srinivas University. Principals of sister institutions of Srinivas group witnessed the programme. The students Ms. Ashwathi, Ms. Fazina, Mr. Fiaz and Mr. Hibin students compered the programme.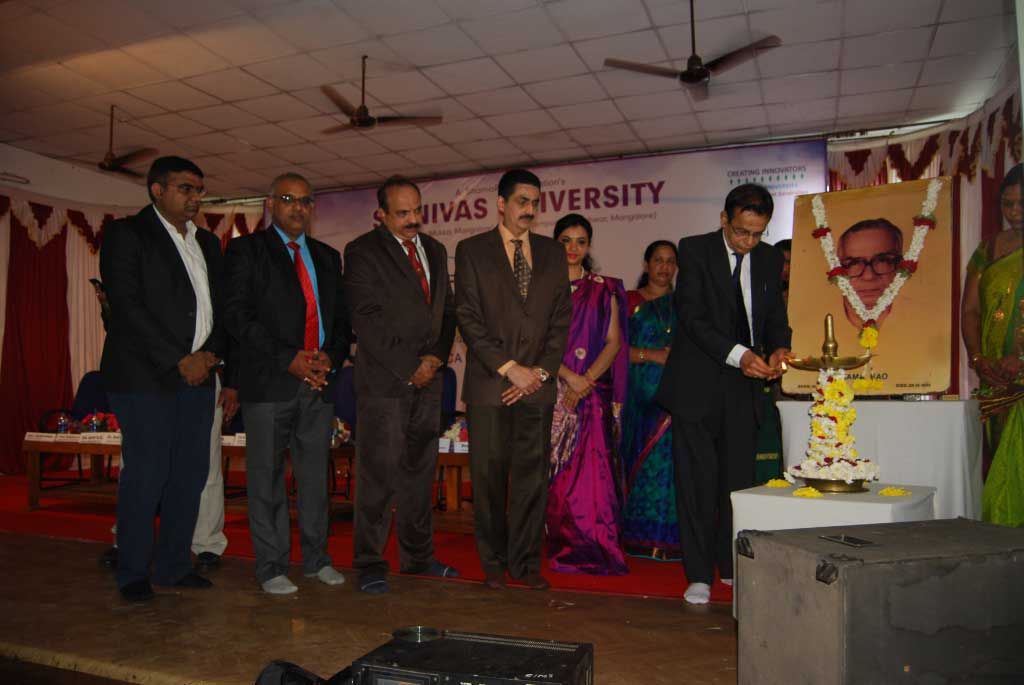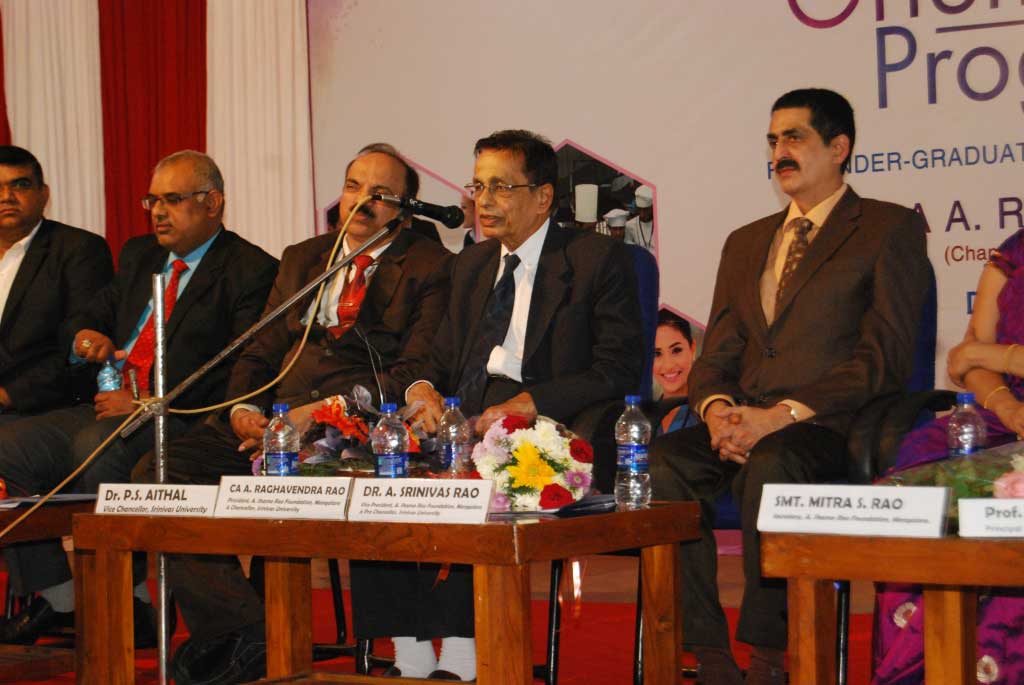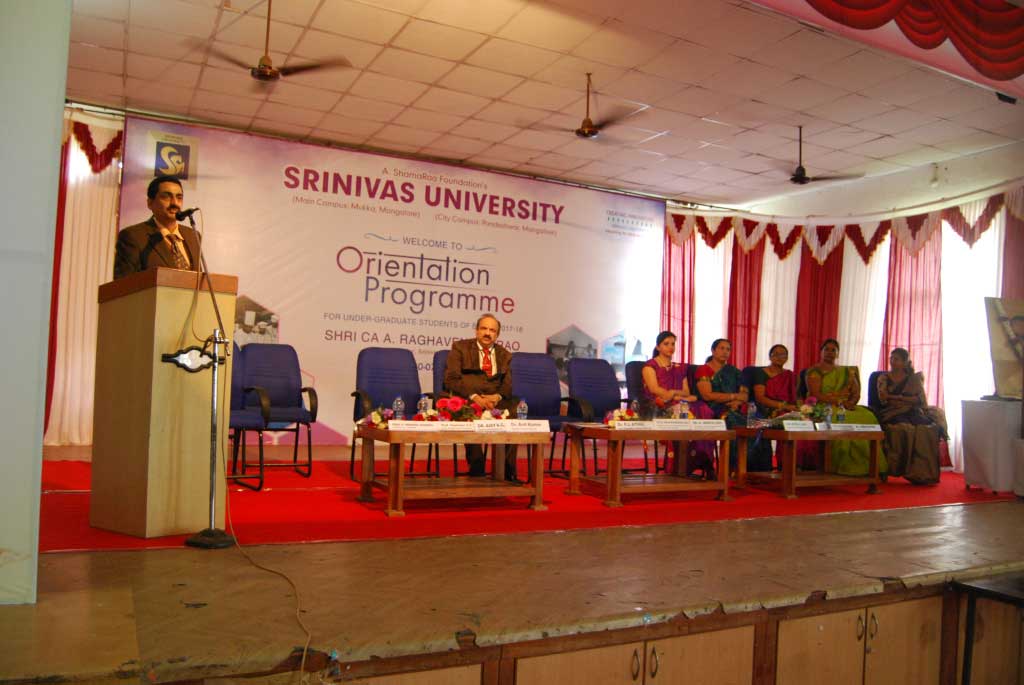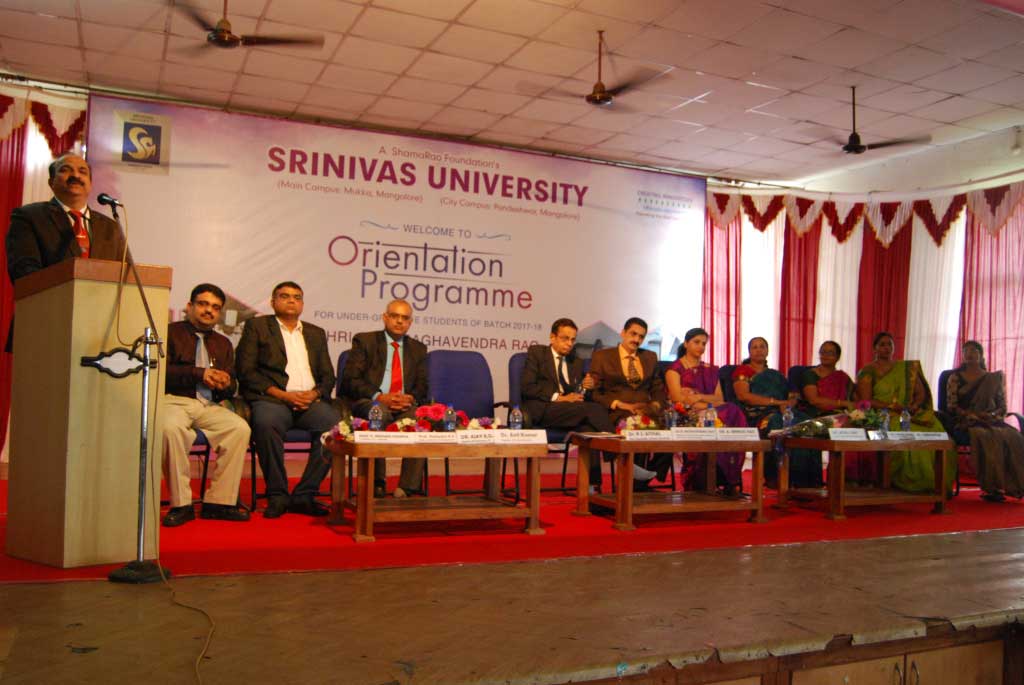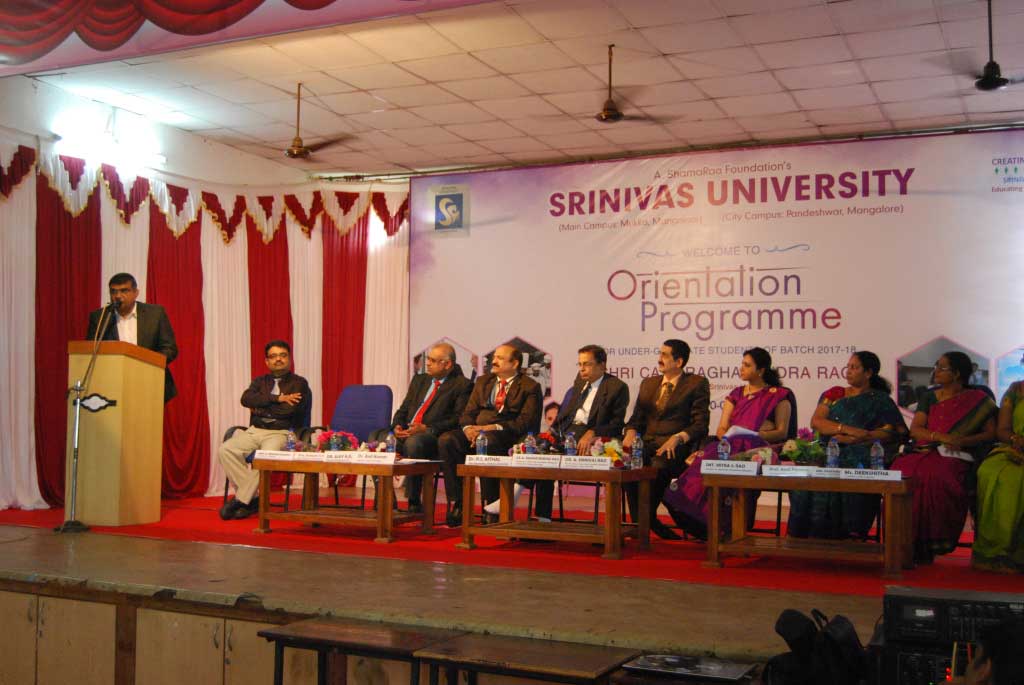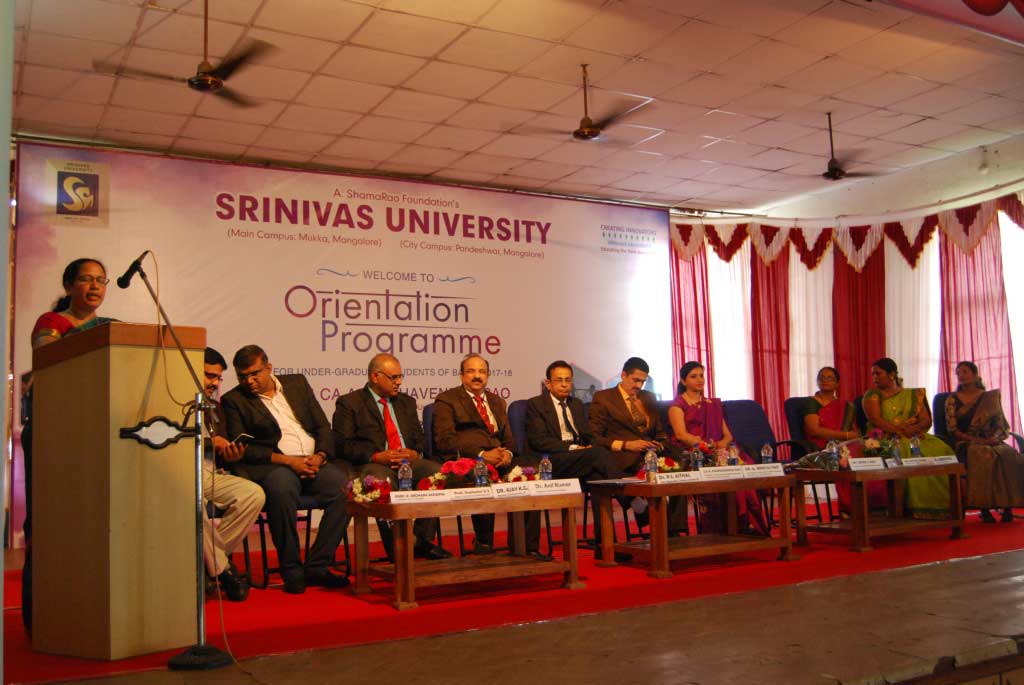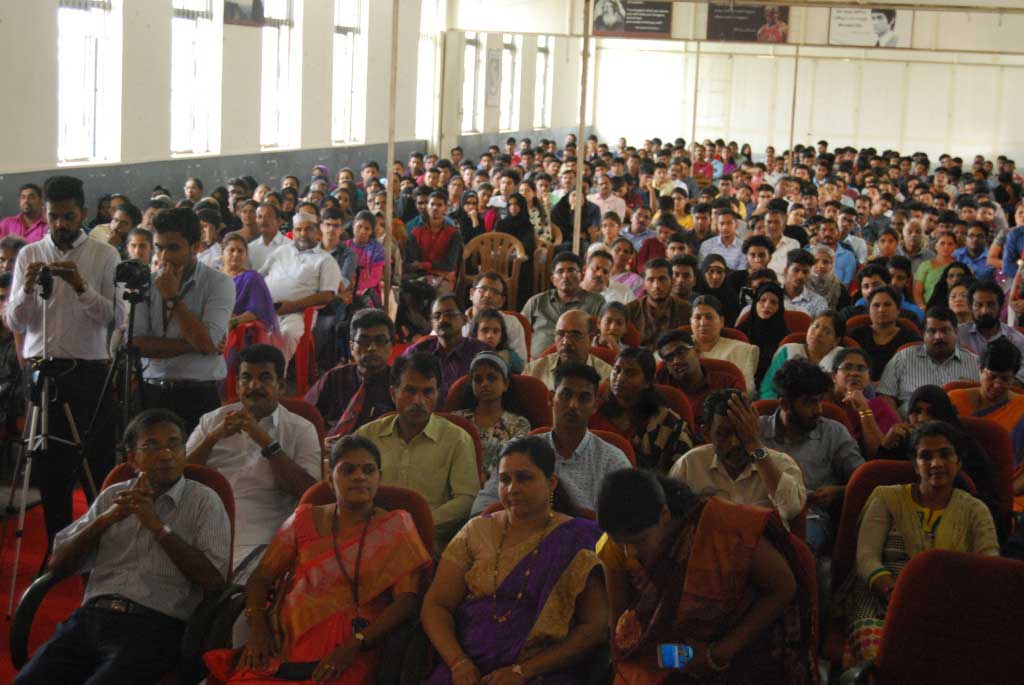 July 22, 2017 Posted By Srinivasgroup12345
---
Post your comments
Leave a Reply
Your email address will not be published.Required fields are marked *