Inauguration of Computer Science and Engineering Department Association
The inaugural function of the student association of Computer Science and Engineering Department – ASCEE, of Srinivas Institute of Technology for the year 2017-18 was held on 16-09-2017. Mr. Damodar P, CEO, Mobinius Technologies, Bengaluru was the Chief Guest.
Speaking on the occasion, Mr. Damodar P, urged the students to take up right decisions at the right time and put best efforts to succeed in their life. He also encouraged the students to work passionately and also to be a good person to the society.
Dr. Shrinivasa Mayya D, Principal of the college, in his presidential address, urged the students to organize maximum number of technical events in their association and also take up initiatives to shape their ideas into realities. He motivated the students to actively participate in all the activities and develop the overall personality.
Prof. Shivakumar G.S, Head of the Department, addressed the gathering and asked the students to take active participation in the association activities and to grab the opportunities available.
Prof. Ravishankara K , Staff Coordinator briefed about the objectives and activities of the association and also emphasized on the importance of organizing and participating in the activities of ASCEE.
The program was welcomed by Mr. Srikara S B, President, ASCEE and Ms. Rashmi K M, Secretary, ASCEE delivered the vote of thanks.
The formal function was followed by a technical talk on "Automation and Digital Transformation" by the chief guest Mr. Damodar P.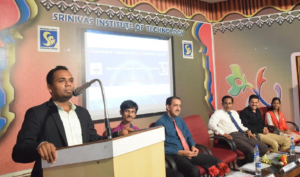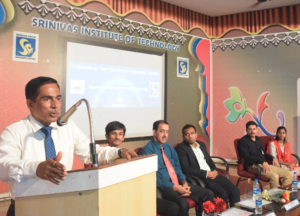 September 23, 2017 Posted By Srinivasgroup12345
---
Post your comments
Leave a Reply
Your email address will not be published.Required fields are marked *